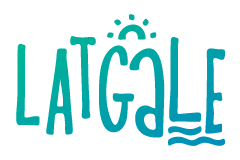 Latvia has four main regions: Kurzeme, Zemgale, Vidzeme, and Latgale. So-called land of blue lakes in the Eastern part of Latvia is Latgale. It may seem like a small area, but actually this region is known for its rich history, primal nature, and sincere people.
If you are seeking some fresh, charming and ingenuous tourism destination – Latgale is the place for you to go. On a global scale, our land is unique because here for centuries in peace and harmony have lived people of different nationalities, religious denominations, and spoken languages. Latgalian is a long-standing and distinctive language, which in everyday communication can be found only here – in Latgale.
The sincerity of local people is a brand of Latgale region, which goes far beyond geographical borders. If you are planning to visit our region, be ready to stoke–up your stomach, because every hostess here will never let you leave the dining table, until you try–out each and every dish and drink, and a request of a second portion, will be the best compliment. Trying culinary heritage dishes is one of the must-haves in Latgale.
Latgale has approximately 1200 lakes, including three largest lakes in Latvia – Lubāns (largest by area), Rāzna (largest by water volume), and Drīdzis – the deepest one. Here you will find kilometers of forests untouched by humans, beautiful meadows, and alternating terrains. Contemporary architecture (concert hall GORS, Mark Rothko art center) here is complemented by delicate wooden houses (Ludza city). Here world-class possibilities (Silene Resort and SPA) mingle with thousands of years old traditions (Cukrasāta, Voguli, Ludza). Your eyes will be delighted by wonders of nature (Daugavas loki, Velnezers), but your heart will be filled with joy by the sweetest and most curious animals in contact zoos (Jurita, Mežasētas, Ozolmājas, Briežu dārzs), while your body and soul will reborn during sauna procedures (Accommodations), and a complete relaxation can be achieved by homemade beer (Dainis Rakstiņš) or shmakovka – local strong drink (Latgolys šmakovka, Šmakovka museum), p.s. be sure to drink responsibly.
Although, we can probably say that Latgale will not surprise you with spectacular sightseeing views, but it will leave unchangeable warmth in your hearth, because of its people and their kindness.
Fill-up your lungs with fresh air and dive into adventures of Latgale!
LATGALE REGION TOURISM ASSOCIATION
Latgale region Tourism Association (LRTA) was established in 1993, as the first tourism association in Latvia. Association's aim is to coordinate joint work in tourism sector all around the Latgale region as well as to promote sustainable tourism sector development. LRTA is a representative of Latgale region tourism offer, the association also cooperates with the Investment and Development Agency of Latvia and carries out national tourism policy. Currently, LRTA unites all Latgale municipalities, all regional tourism information centers, tourism entrepreneurs, and tourism professionals – altogether 115 members. If you are interested in a collaboration, please reach us through email – ezerzeme.latgale@gmail.com